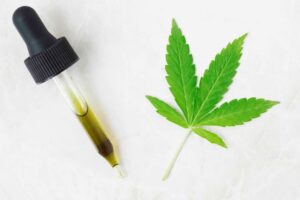 December 4, 2019
What is CBD? Hemp, oil, tinctures, teas, and more
What is CBD?
By today, most of you will certainly have heard the term CBD. More than being a trending topic online, it's found its way to your local coffee shops, yoga joints, markets and pharmacies. CBD is now available in all kinds of formats including
beverages, tinctures, gummies & softgels.
But what exactly is CBD? Why has it become so popular and can it actually help you?
The Science
CBD, also known as
cannabidiol
, is a chemical compound occurring naturally in cannabis plants, and is a cousin of the famous THC or
tetrahydrocannabinol.
Both belong to a family of compounds know as
cannabinoids
, which, in simple terms, are closely related molecules found in hemp and marijuana thought to provide an extensive range of physiological and neurological benefits. For CBD extraction, hemp is the better choice. That is because hemp contains far larger concentrations of CBD when compared with marijuana, with CBD content often ranging up to 20%.
NO, it doesn't get you high
Unlike the world-renowned, high inducing THC, pure CBD is guaranteed NOT to get you stoned. There are NO known psychoactive properties because the molecule interacts with different receptors in our Endocannabinoid System. Historically, marijuana has been used to extract CBD, often being genetically modified to contain less THC. But, since legalization of hemp in the 2018 Farm Bill, growers have shifted their focus. Hemp naturally contains low concentrations of THC.
Can it help you?
There is extensive research on the known and potential benefits of CBD. The most important thing to know is that it interacts with the Endocannabinoids System, a network of receptors in our nervous system and that your response to CBD depends on a multitude of factors including age, weight, height, genetics and frequency or amount used. So
give it a try
and see what CBD can do for you!